When employees are asked what they like most about Red Oak, virtually everyone in the company says, "The People."
We are a diverse group of individuals – over 60 strong – who work together in innovative and unexpected ways to deliver value to our parent companies. Get to know a few of our talented team members…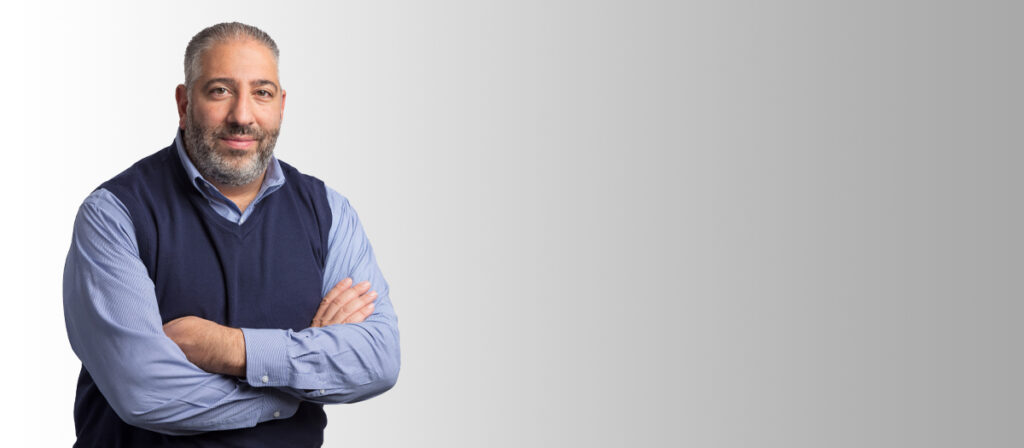 Road to Red Oak: I joined Red Oak after spending 15 years at CVS where I held numerous roles including Pharmacist, District Manager, and Regional Director of Acquisitions. The business side of Pharmaceuticals has always intrigued me and when I heard of Red Oak I jumped on the opportunity.  I put my name forward, interviewed for Director of Pharmaceutical Sourcing and was offered the role.
Role at Red Oak: I own the pharmaceutical supplier relationships for CVS and Cardinal Health – everything from negotiations to industry knowledge. We manage supply, deal with disruptions and negotiate contracts to make sure patients and providers have the generics they need at the best value.
Why Red Oak? We have a very close knit group. We collaborate every day and we take time as a team to celebrate our successes.  In procuring pharmaceuticals, I know that we make a difference in improving drug access for our patients.
Most valuable skills: Being a pharmacist – having a strong knowledge of pharmaceuticals – and my experience with negotiations and relationship building. At CVS, in my last role, I essentially built relationships with independent pharmacy owners and brought their businesses over to CVS.  I then worked with the store teams to transition the business over and make it as smooth as possible for the patients and the store teams.
Tips for new hires: There's definitely a diminished amount of red tape here. If you want action, you can make it happen pretty swiftly. We have the luxury of having our leadership right down the hallway.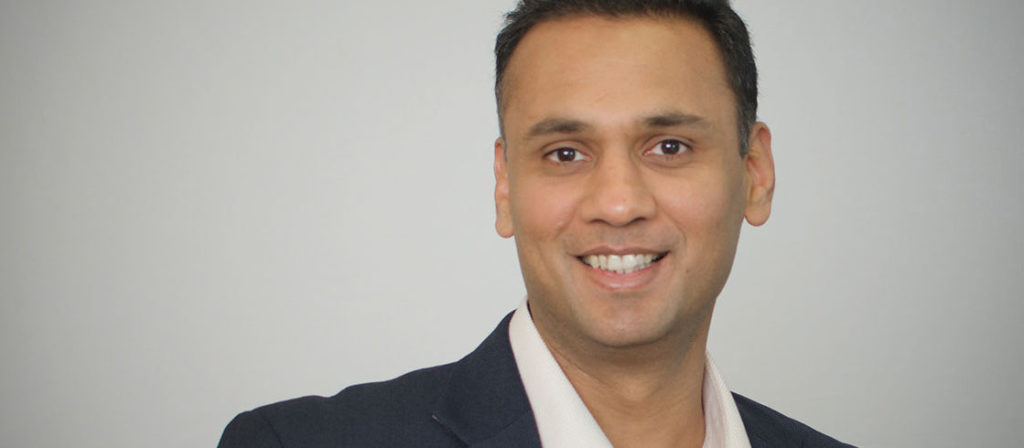 Road to Red Oak: I was a pharmacist in India. I came to the U.S. in 2002, joined the CVS Pharmacy Merchandising Team, then moved to Sourcing two years prior to Red Oak's formation. I've been here since the beginning.
Role at Red Oak: As a member of the Sourcing team, I work closely with suppliers to get the best value for our Parents. We manage thousands of products and there are a lot of moving parts in this industry.
Why Red Oak? The biggest thing for me was that, while Red Oak is a startup, it has the backing of two large healthcare companies. I wanted to have the experience of building a company, but with the security and stability of the Parents.
Most valuable skills: Experience. Knowing the industry and understanding finance.
Tips for new hires: Take your time. Understand the needs of all stakeholders and remember that value isn't simply measured by lower prices.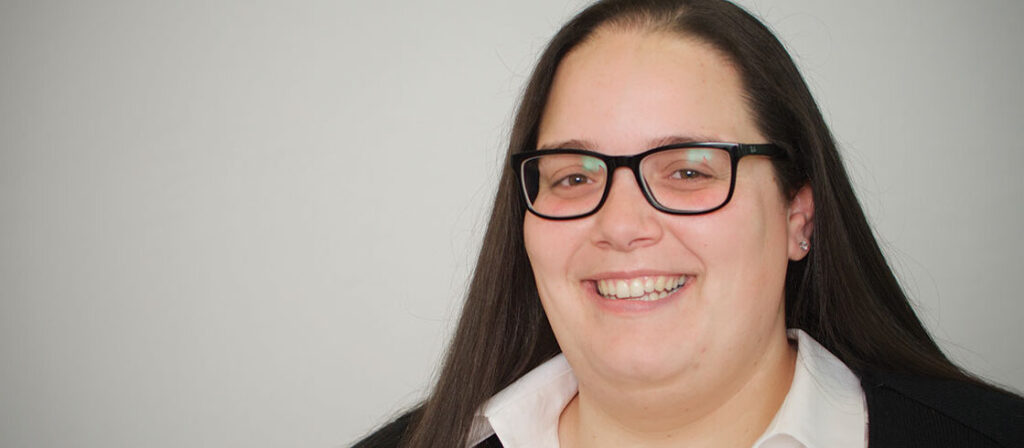 Road to Red Oak: While at CVS, I was looking for my next challenge. The opportunity to work at a "small" joint venture was exciting to me – the idea of an expanding industry, new knowledge base and growth opportunities.
Role at Red Oak: My first six years at Red Oak were spent managing the Finance team responsible for all budgeting and forecasting for our parent companies. Having worked so closely with the Sourcing team, I knew I wanted to try something new that would impact the business in an entirely different way.  My role now is to build strong partnerships with manufacturers to ensure patient access to critical generic drugs while driving value for CVS and Cardinal Health which requires strategic thinking and negotiating.
Best Work Day Ever: Some of my best days are spent in meetings with cross functional teams challenging each other to be the best and drive the most value for our parent companies. Before joining Red Oak, I had never worked on a team where everyone was a rock star. With that level of intelligence, ambition, and collaboration in one room, fireworks just happen.
Best Tip for New Hires: Stay hungry and stay curious! You were hired because we knew your unique skillset could have a positive impact. Remain committed to asking the questions, seeking out better solutions, and making a difference and you will be successful!
Favorite Work Perk: Red Oak's dedication to philanthropy. The company organizes volunteering events during the workday to support local organizations in need. They also match $1,000 of your annual charitable contributions. If you prefer to contribute by donating your time, Red Oak will still make a monetary matching donation!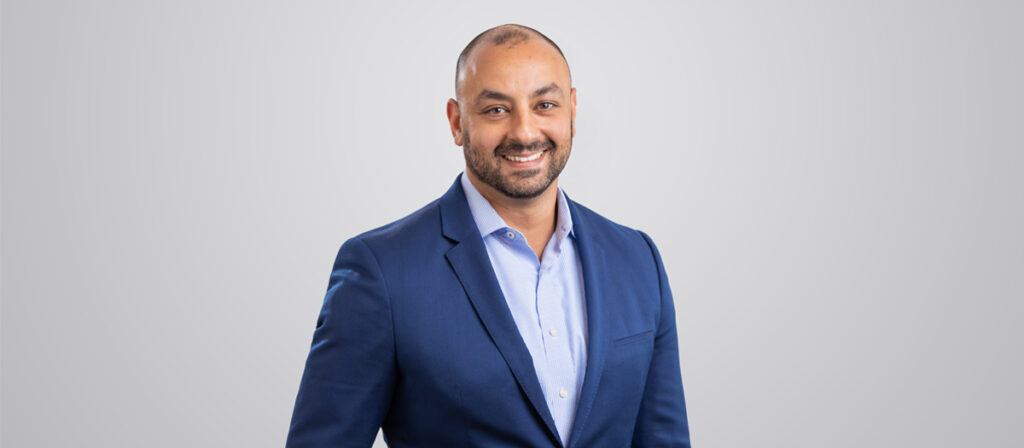 Road to Red Oak: I worked for Walgreens for 22 years. I started out as a retail pharmacist, then became a District Pharmacy Supervisor and then a District Manager.
Why Red Oak? After 22 years, I felt it was time for a change, so I moved on over to Red Oak and couldn't be happier. Every day, I work with a group of exceptionally smart people, who are dedicated and care about their work. You can't ask for more than that.
Role at Red Oak: A large part of my job is helping to ensure good supply of generic drugs for CVS and Cardinal Health. That involves a lot of strategic thinking, negotiating and building strong relationships to get high-quality products and good value for our parents and their customers.
Biggest Contribution: I bring a different perspective. I was  an external hire. Several team members came here through CVS or Cardinal Health. My experience as a pharmacist and in the retail industry brings added value to the team.
Best Tip for Applicants: The perfect candidate is someone who can manage their time, learn independently, think critically, and work collaboratively. It's a very collaborative environment here.  
Best Work Perk: The charity match is one of the ways Red Oak gives back to the community. Red Oak matches your charity donations up to $1,000 annually. I think that's amazing. Also, we have gym membership reimbursements. It's a great way Red Oak supports our health and wellness.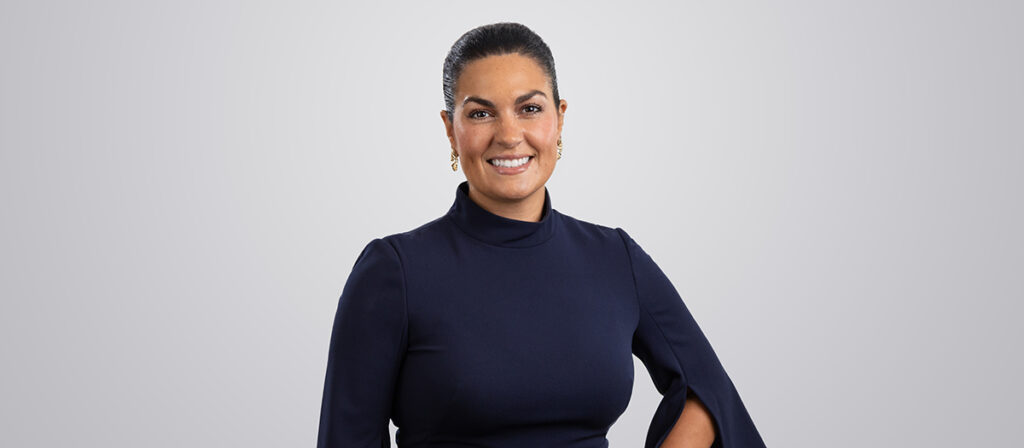 Road to Red Oak: Prior to joining Red Oak, I was with CVS for almost 16 years where I held various roles within the organization. A recruiter reached out to me one day and I interviewed. The rest is history!
Why Red Oak? I had been with such a large company for so many years, I thought it was time to try something new. I liked the fact that I could go to a smaller company where I'd have more of a personal touch, but yet still have the stability and backing of two large healthcare companies.
Role at Red Oak: My role is to build strong, working relationships with our supplier partners. I also negotiate and contract the best possible value for our parent companies and strategically work through supply disruptions in order to stabilize supply and ensure continuity of patient care. Supply is our number one priority.
Most Valuable Skill: Relationship building. I truly enjoy networking and getting to know people. It's exciting and rewarding; I'm a people person.
Favorite Work Perk: The free coffee and snacks in the office! There are healthy options as well and it keeps you focused throughout the day.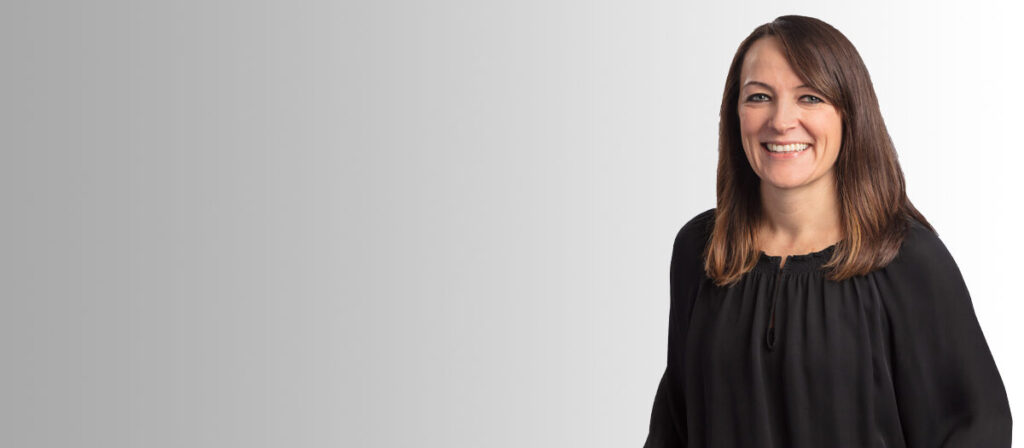 Road to Red Oak: I was working in healthcare in Boston and looking for a change. I was casually keeping my eye out for jobs and I stumbled upon this new startup opportunity. I interviewed, then took a leap of faith. And, it happens to be something that I absolutely love.
Role at Red Oak: My team is responsible for data management as well as contract validation, administration and execution.
Why Red Oak? It's very dynamic. There's always something happening. The days go by very quickly and it's fun. That's what I love about it. That and the people on my team.
Biggest Contribution: I helped build and now manage a custom application that basically "marries" the data from our two parent companies. It lets our sourcing team quickly query, review and then use data.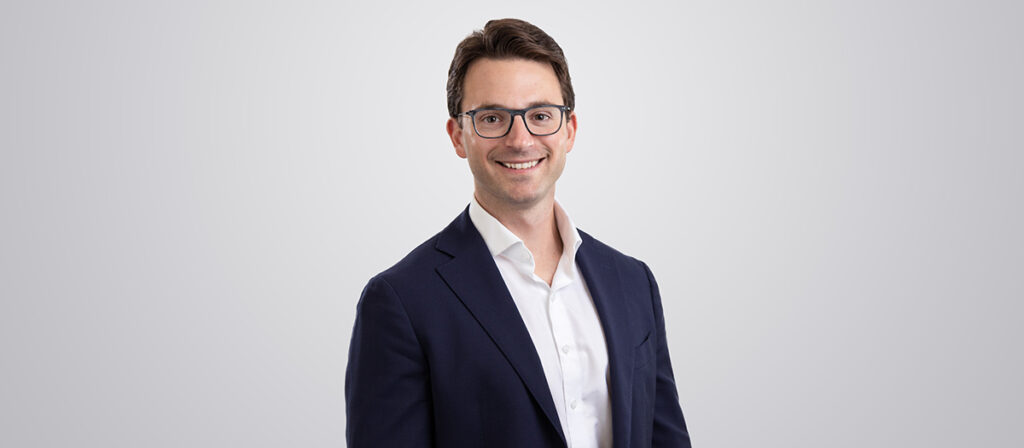 Road to Red Oak: I joined CVS in 2012, and in 2014 was among a group of people asked to help start this joint venture. It was a great honor. I left for a time to pursue my MBA at Cornell, during which I interned at Pfizer, and then ultimately returned to Red Oak. I couldn't be happier with the decision on a personal and professional level.
Why Red Oak? I wanted a place where I could help accelerate things. There's always something more to do here. I'm really excited about the emergence of biosimilars (akin to "generics" in the small molecule space, but with important differences) and have had the opportunity to lead our research efforts in that area.
Role at Red Oak: I manage a team whose job is understanding all the underlying data from our parent companies, the industry, the FDA, suppliers, and so on. We analyze these inputs and generate insights and strategy in order to make better decisions.
Biggest Contribution: I was part of the small team that created Red Oak's first-generation data infrastructure. Integrating two distinct sourcing operations into a brand new procurement platform and onboarding hundreds of suppliers was a huge challenge, but at the same time very rewarding.
Best Workday Ever: Our one-year anniversary at Red Oak. We call it Red Oak Day, now.
Favorite Work Perk: Creating opportunities for members of my team to shine and building relationships across the company. I feel lucky to be here.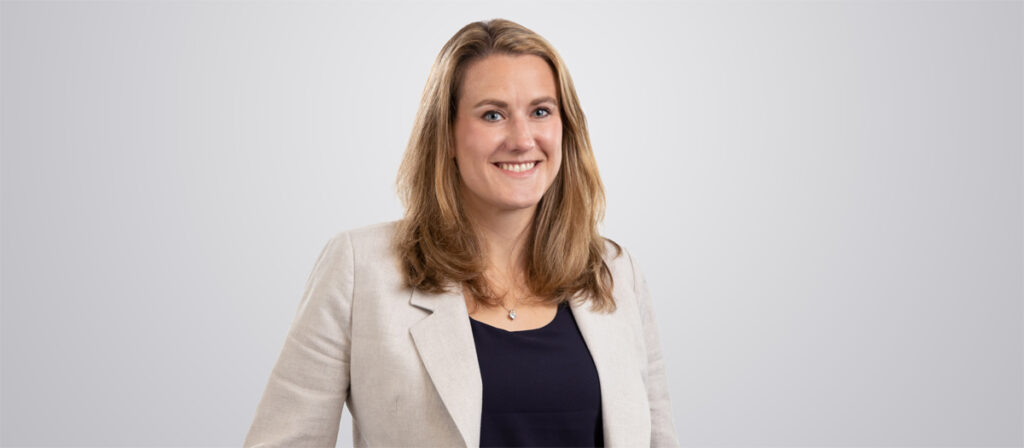 Road to Red Oak: In my last job as business strategy advisor to the Logistics Director and Deputy Director at FEMA, I focused on building strategies and initiatives to ensure disaster survivors had the resources they needed. After earning my MBA from Georgetown, I sought growth opportunities that also had a positive impact on people. Red Oak provided a path to advance my career while continuing to help people – by ensuring the availability and affordability of medications they needed; it seemed like the right fit.
Why Red Oak? It was an opportunity to learn a new industry while advancing professionally. The culture promoted intellectual curiosity and new ideas, and I was very impressed with the caliber of people and the work being done.
Day-in-the-Life: I manage the team that tracks the pulse of what's going on in the industry. That includes new generics coming into the pipeline, supplier dynamics, macroeconomic trends, and regulations. My team uses assessments and analytics of the industry to provide insights and actions for the executive leadership team and board of directors.
Most Valuable Skills: Thinking strategically and bringing organization and creativity to the job. The pharmaceutical industry is very complex and dynamic, and Red Oak is just one node on the value chain. Understanding how best to engage upstream and downstream is exciting.
Education: I earned my BA in East Asian Language and Literature and Economics from Smith College, which led to a scholarship for a year abroad in Taiwan to study Mandarin Chinese. I earned my MBA at Georgetown University.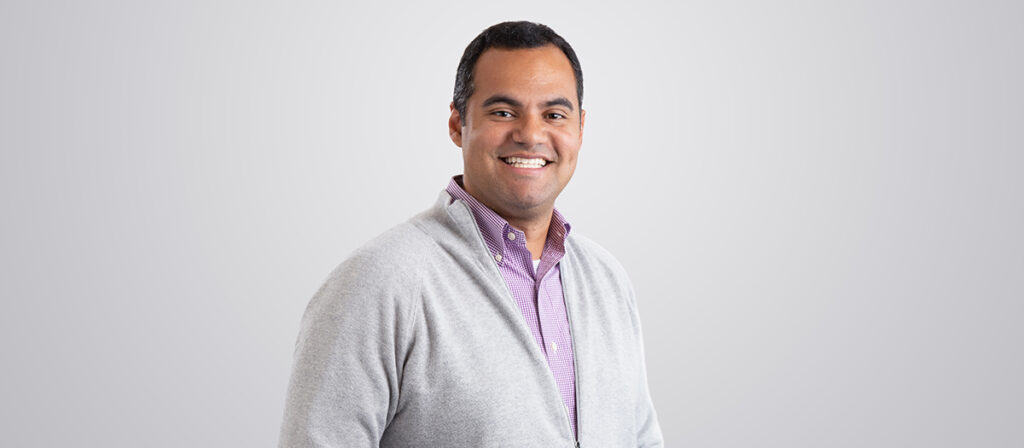 Road to Red Oak: I was working for Computer Sciences Corporation as a financial analyst. When my role transitioned to fully remote, I decided to explore other opportunities. A recruiter recommended Red Oak Sourcing.
Why Red Oak? I wanted to have a physical presence in the office, so I could get to know my colleagues, find a mentor, and grow my career. I'm glad I joined Red Oak. It's completely transformed my career. I have access to the executives here, and it's given me a stage to showcase my talent.
Role at Red Oak: I'm responsible for financial planning and analysis. I review forecast and budget documents from my team, assist with ad hoc analysis, and lead internal and external presentations to leadership at Red Oak, CVS, and Cardinal Health.
Education: When I started here at Red Oak, I had a BA in International Business with a concentration in Finance. I just completed my MBA at Boston College.
Favorite Work Perk: The mentorship and guidance from people who have accomplished a lot in their careers and have a strong business acumen.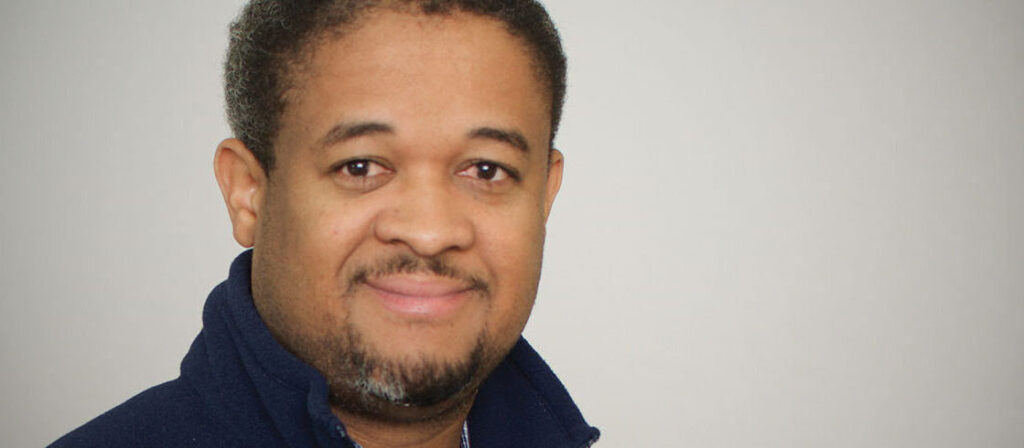 Road to Red Oak: I previously worked at Cardinal Health. I was brought over to help Red Oak install their infrastructure and never left.
Role at Red Oak: I'm the IT guy. I do everything related to IT – from phones to networking to security. I'm it.
Why Red Oak? I'm on a small team, so I'm more involved with things and part of the whole decision-making process. Also, no one is title-driven here. Everyone is approachable and part of the team.
Biggest Contribution: I bring new technologies and tools to the company with the goal of improving our operations.
Best Work Day Ever! Every day is the best work day ever. On my day off, I still come in. I just love what I do.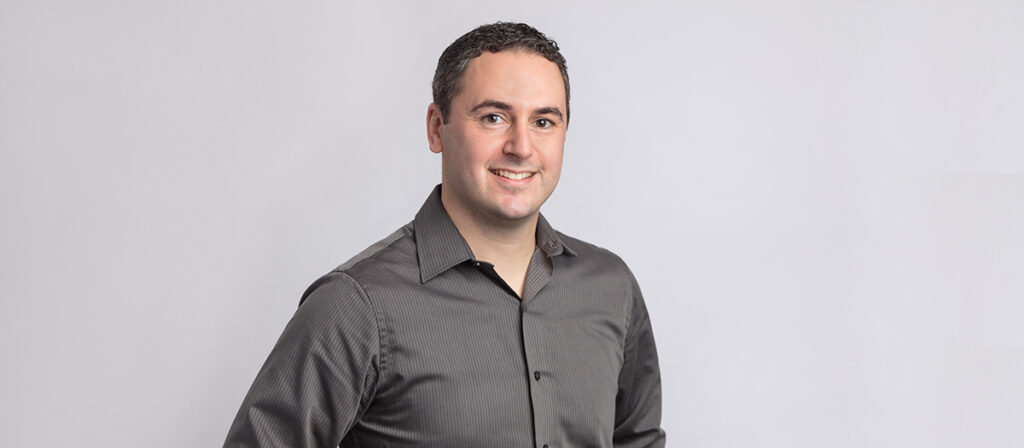 Road to Red Oak: I was supervising payroll for a healthcare company and wanted to get back in to Human Resource Management. I reached out to a recruiter. Luckily, Red Oak was hiring.
Why Red Oak? The environment here is just different. The culture is really special. I felt it was a place I would enjoy working. Also, I wanted to work for a company that makes a difference in the world.
Role at Red Oak: I'm the "go-to" person for questions related to payroll, benefits, 401(k), and other HR functions. I also make sure all of these functions run smoothly.
Personal Passion: My family; my wife and kids. We go on hikes and really enjoy eating anywhere with an outdoor patio. Occasionally, my wife and I take them to breweries. They have fun and we have fun.
Favorite Work Perk: Your voice matters here. You're made to feel like a valuable member of the team. And we do a ton of charity work. If there's a charity you're passionate about, Red Oak is great at trying to help support it.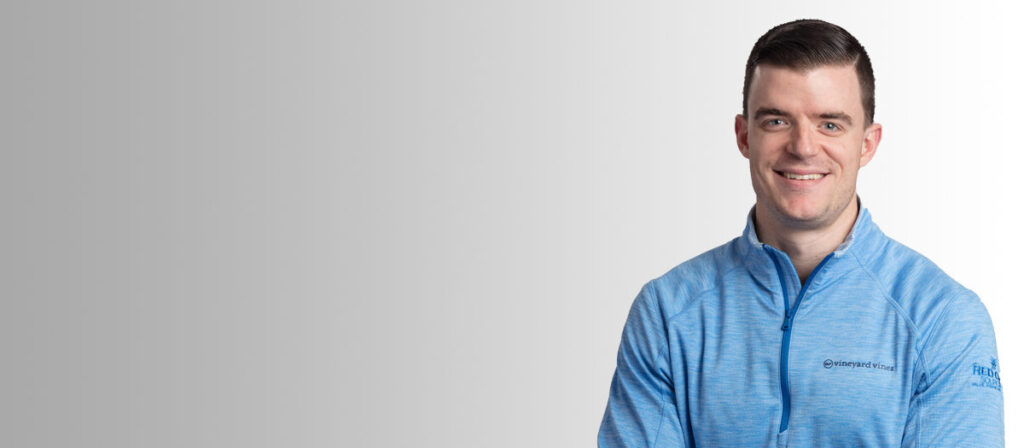 Road to Red Oak: My background is retail-based. I worked at Target and as a financial advisor at Citizens Bank. I was looking for something different; more on the analytical side. A friend referred me, so I checked it out.
Why Red Oak? I was impressed with the people and the mission, the small company feel, and that you also have two big Fortune 20 companies behind your back.
Role at Red Oak: My team works with sourcing, suppliers, and the parents…but the biggest contribution we make is getting low-cost drugs to patients. The impact of what we do — morally — feels great. What we do is savings-driven.
Most Exciting Thing: There's room here to be creative and change the way something is done with the data. It's a culture where you can say, "What do you think of this?"
Most Rewarding Thing: The work matters. I go home every day knowing I've made a difference.
Favorite Work Perk: We do a lot of team events. At least a couple times a month we get out and just have some downtime together. That's part of what drives the positive culture here.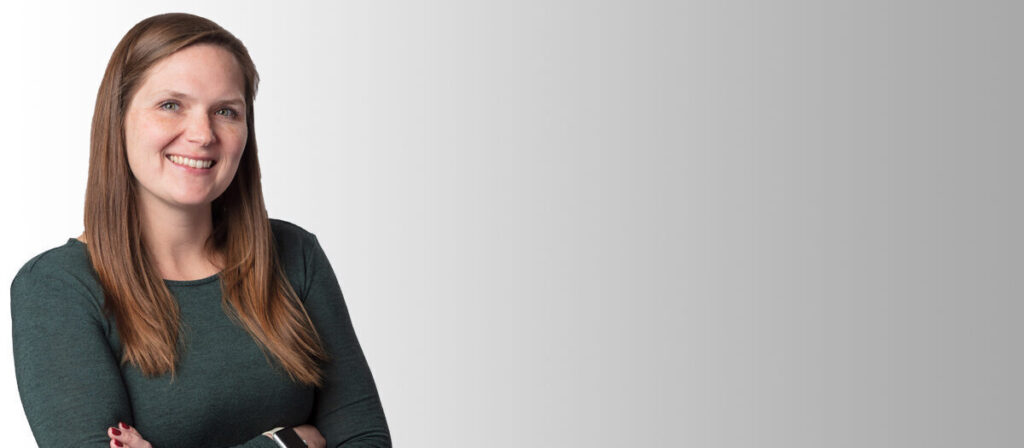 Road to Red Oak: I started working at Citizens Bank in 2006 and worked my way up the finance ladder, to Senior Financial Analyst before joining Red Oak in 2016.
Why Red Oak? For me, this is a new industry — doing data as opposed to financial forecasting and budgeting is completely different and constantly keeps me on my toes. I've been here for four years and I continue to learn something new every day. I enjoy the challenge.
Role at Red Oak:  My biggest job is to ensure that data coming in from the parent is valid. Every finance and sourcing decision and every contract that goes out the door is based on the data that we validate.
Most Valuable Skill: I'm extremely detail-oriented. Here, we validate down to the unit. There's no threshold for variance.
Best Tip for New Hires: Bring that enthusiasm. Coming in here with that hunger to learn makes a big difference in how successful you'll be.
Favorite Work Perks: I love the business casual dress code!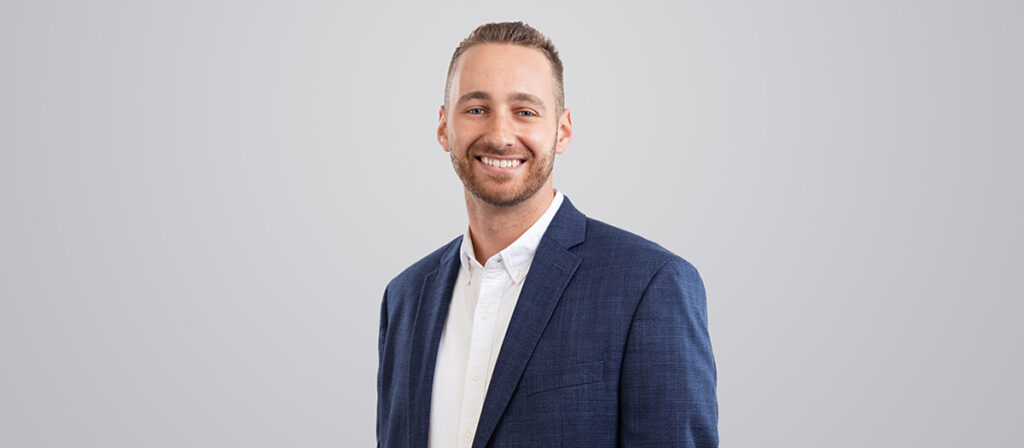 Road to Red Oak: I attended the University of Rhode Island and graduated with a Supply Chain Management degree. After graduation, I worked as a master data analyst for BJ's Wholesale Club. I was ready for a change and the pharmaceutical sourcing industry sounded interesting, so I applied.
Why Red Oak? I wanted to incorporate my supply chain knowledge with the analytical skills from my previous position. I was also looking for a challenge in a new industry. Red Oak delivers on both of these. I also like the small company feel and the collaborative culture.
Role at Red Oak: My team reviews supplier contracts. We also maintain regular contact with suppliers to make certain they ship needed products to our parent companies, CVS Health and Cardinal Health.
Best Part of the Job: We're making a difference. We're making generic drugs more affordable for patients and going the extra mile each day to ensure product availability in CVS pharmacies and Cardinal Health customer locations.
Biggest challenge: We work with so many different prescription needs for patients, and keeping updated with all of them is one of the more challenging parts of the job.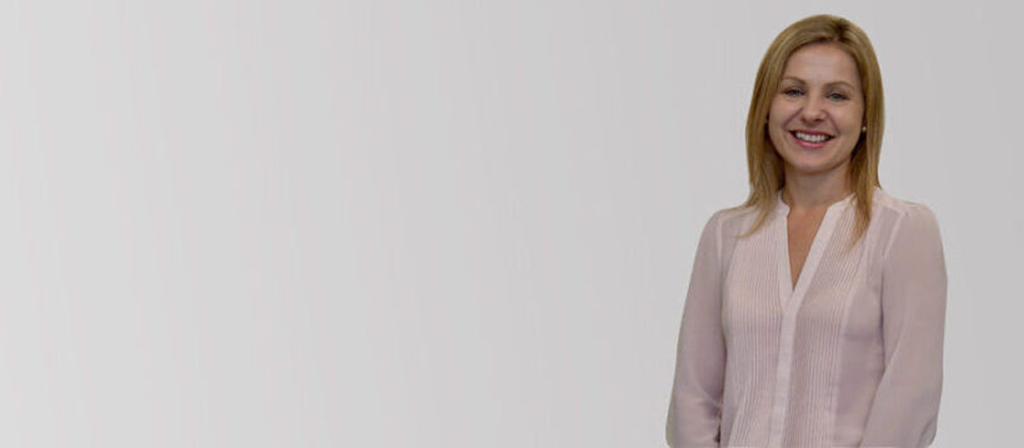 Road to Red Oak: I came from Hill Holiday Advertising in Boston. I was an operations analyst there. One of my friends worked at Red Oak. There was an opening and she thought it would be a great opportunity for me.
Role at Red Oak: I used to support the sourcing team as a senior analyst, running finance statistics that serve as kind of a starting point for deals. Today, I'm in operations where I'm more in touch with our parent companies. I help out on launches, acquisitions and supply disruptions.
Why Red Oak? I've never worked in generics before. The industry is fascinating, exciting and dynamic. Every day presents a different challenge that I find interesting and engaging.  The people and culture here make going to work really enjoyable.
Best Work Day Ever! I was working directly with our VP of Sourcing. We had a situation and we were running different scenarios. I was able to see more sides of the business than I am normally exposed to, which was exciting.
Favorite thing to do in Foxborough: My family and I spend a lot of free time at the YMCA.  We go for swim lessons and basketball.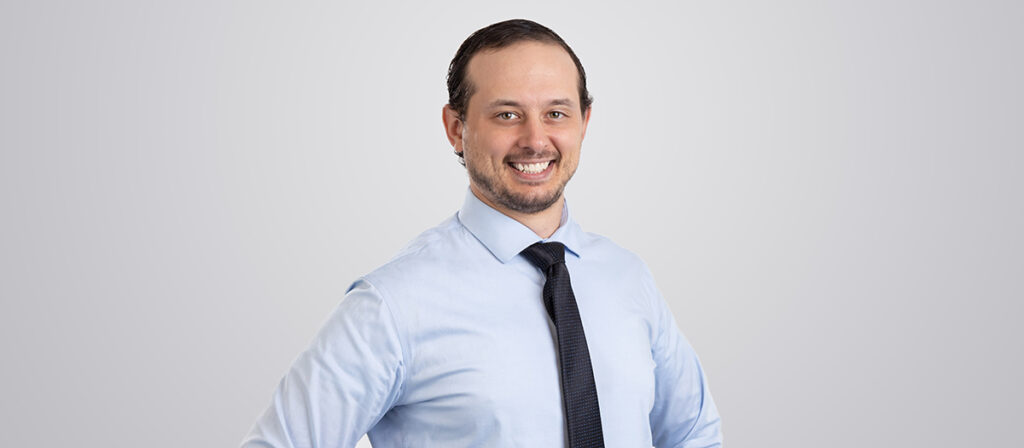 Road to Red Oak: I came from two big managed service providers where the work was very siloed. I felt my potential wasn't being fully utilized, and thought I'd have a chance to use my abilities at a smaller company.
Why Red Oak? The parent companies are CVS Health and Cardinal Health, which has allowed IT to utilize enterprise-level equipment to better support Red Oak. The people are upfront, honest, and very welcoming. I am also able to have a bigger part in IT when it comes to decisions or working on issues.
Role at Red Oak: I'm a network administrator. Of course, being a smaller company, I do a little of everything — servers, voice, cloud, desktops.
Biggest contribution to date: Refreshing the network infrastructure; bringing it to a cloud service. It was a big initiative that gives IT better analytics and improves network speed for end users.
Most valuable skill: Being a hard worker. I don't stop until an issue is fully resolved. I know how valuable the end users' time is. It feels good knowing I'm doing something of value for end users and for the company long-term.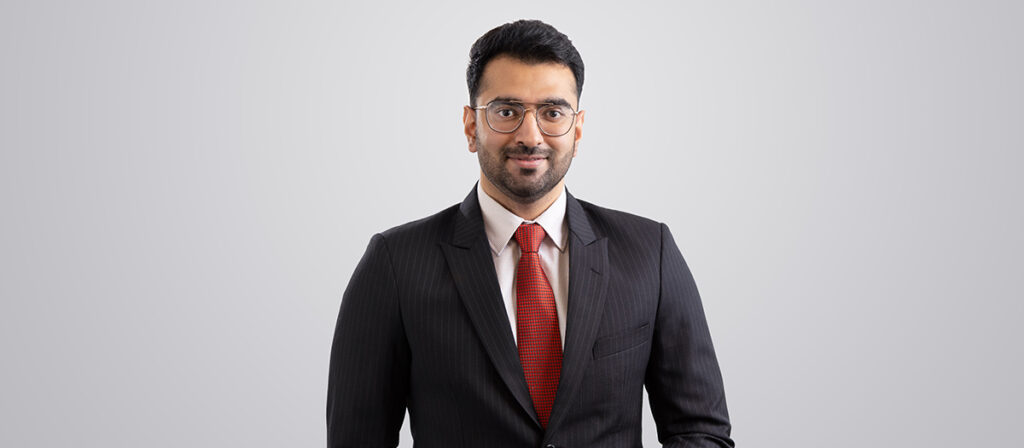 Road to Red Oak: I had just finished my Master's in Industrial Engineering at North Carolina State University when I saw an Analyst position open on Red Oak's Strategy & Analytics team (via LinkedIn). I applied and got the job!
Why Red Oak? Stability was a priority for me at that time and Red Oak, backed by CVS Health and Cardinal Health, is shielded in ways hard to replicate. If you're passionate about healthcare and looking for stability, Red Oak is the place to be.
Role at Red Oak: I lead a team of analysts. We synthesize pharmaceutical supply chain, industry, and regulatory trends to provide business solutions to our leadership and to executive teams at CVS Health and Cardinal Health. I also oversee some of the data infrastructure, so it works as a well-oiled machine.
Most Valuable Skills: Critical thinking, being curious and receptive to your environment.
Personal Passion: I'm a passionate barista. I used to manage a coffee shop and have carried my passion for coffee ever since. I also love art and landscape photography, and Massachusetts offers great avenues to enjoy both.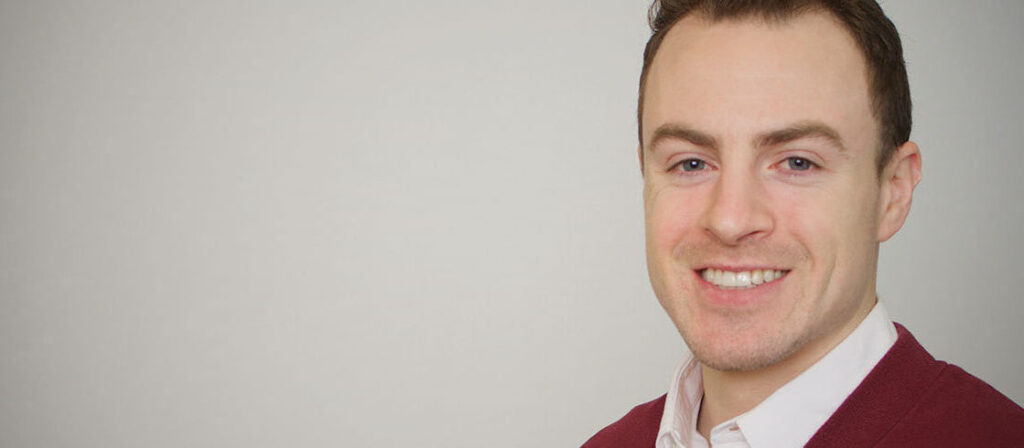 Road to Red Oak: My first job out of college was with EMC, a data storage company. I was a pricing analyst there. A recruiter reached out to me and I thought it was a great opportunity. I took a little bit of a risk, but it's definitely paid off.
Role at Red Oak: As a Manager of Operations, I'm on the front line of Red Oak's correspondence with CVS and Cardinal.  We are in constant contact working on various projects and contracts, and problem-solving day-to-day issues.  I also manage inventory initiatives and Cardinal Health's repack business.
Why Red Oak? It's a great industry to be in. I learn new things every day. And the industry's only growing. That was a big part of why I came here. Also, everyone here is great to work with. Everyone has such varied backgrounds; it's great.
Biggest Contribution: I feel like it's the day-to-day… understanding the opportunities and finding the best ones.
Favorite Lunch Spot: Mansfield Deli has great sandwiches.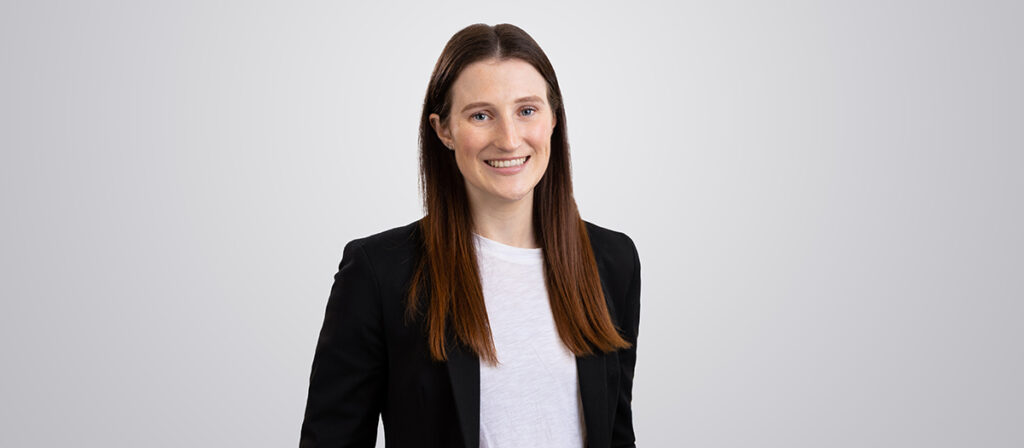 Road to Red Oak: I was doing a graduate student internship at Nationwide Children's Hospital in Columbus, Ohio, working in their research institute. I was looking for jobs, had a friend at Red Oak, and talked to her about it. It sounded interesting, so I sent my resume, interviewed, and here we are.
Why Red Oak? I liked the fact that it was a joint venture and that it was a smaller company. When I interviewed, pretty much every person spoke of the culture and collaborative environment. It's one of the things I like most about working here. Another is knowing that the work we do directly impacts patients' lives.
Role at Red Oak: My role primarily manages the small molecule brand-to-generic pipeline but also supports a wide array of ongoing and ad hoc projects and analyses—both strategic and quantitative in nature. I work cooperatively with Red Oak leadership and cross-functionally to help inform both daily generic pharmaceutical sourcing strategy and long-term decisions made by the Executive Leadership Team.
Education: I have a BA in International Relations with a minor in Global Public Health and a Master's in Health Administration — both from Ohio State.
Biggest Accomplishment/Best Skill: Learning the generics industry! My most valuable skill is my time management.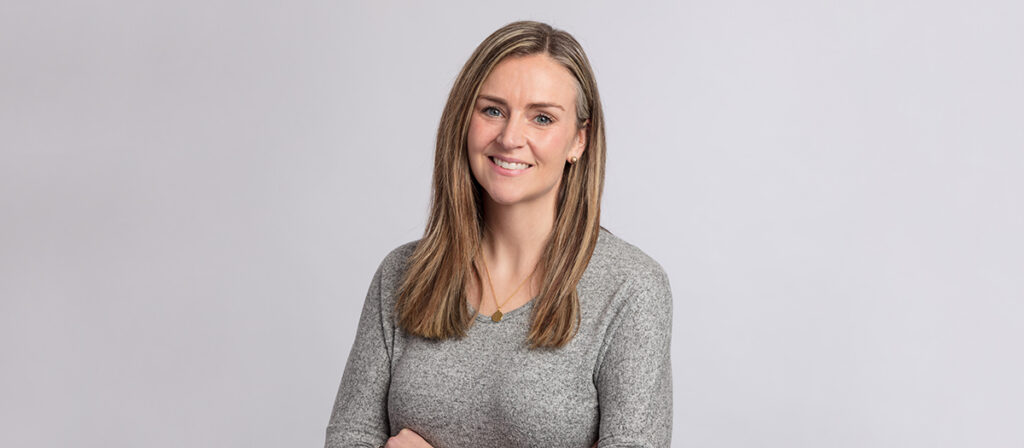 Road to Red Oak: For the majority of my career, I worked in corporate banking. It was very siloed, very "checklist." I was just looking for something different that allowed more freethinking. I found the Red Oak posting, applied, got an interview, and got the job.
Why Red Oak? One of the reasons I took the job was because everyone was so warm and welcoming. I really liked that. I'd never worked for a small, private company. Going from finance to pharmaceuticals feels like I'm in a whole new world that's comforting as well, because everyone here is eager and willing to teach.
Role at Red Oak: The sourcing team works directly with our supply partners (the generic drug manufacturers), and we help make sure Cardinal and CVS are kept in stock. We help work through any supply issues to ensure patients can fill their prescription generic drugs.
Most Valuable Skill: There is a lot of collaboration in our group. Coming from finance, I think I bring a different perspective to the table. It's interesting to listen and learn different perspectives, and that there may be more than one way to solve a problem.
Favorite Work Perk: Red Oak really cares about their employees and takes care of us in a lot of different ways. There's a lot of employee engagement.