When employees are asked what they like most about Red Oak, virtually everyone in the company says, "The People."
We are a diverse group of individuals – over 50 strong – who work together in innovative and unexpected ways to deliver value to our parent companies. Get to know a few of our talented team members… and check back periodically to meet more.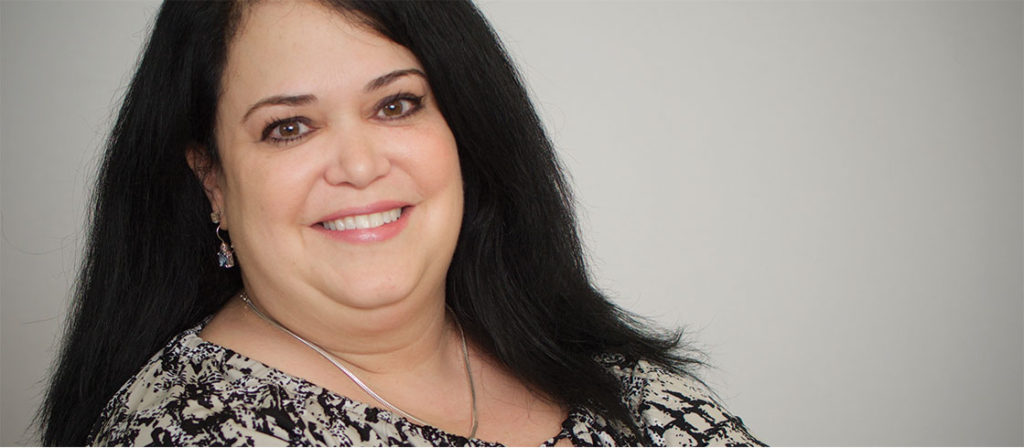 DEB WELLS
Senior Director, Finance
Road to Red Oak: I worked in the CVS Finance department for 15 years. Red Oak's CFO reached out to me to join him in the new joint venture. I was excited to learn the generic pharma business and being on the ground level of something that had great potential.
Role at Red Oak:   My team is responsible for developing monthly forecasts and annual budgets for both CVS and Cardinal. We have the privilege of communicating all the great work done at Red Oak to both parents.
Why Red Oak? The opportunity to learn about the Cardinal business model as well as learning the generic pharmaceutical industry as a whole.
Biggest Contribution:  I take great pride in developing and coaching employees as they progress in their careers. At Red Oak I am able to train employees with my Fortune 10 experience in best practices in a small company environment.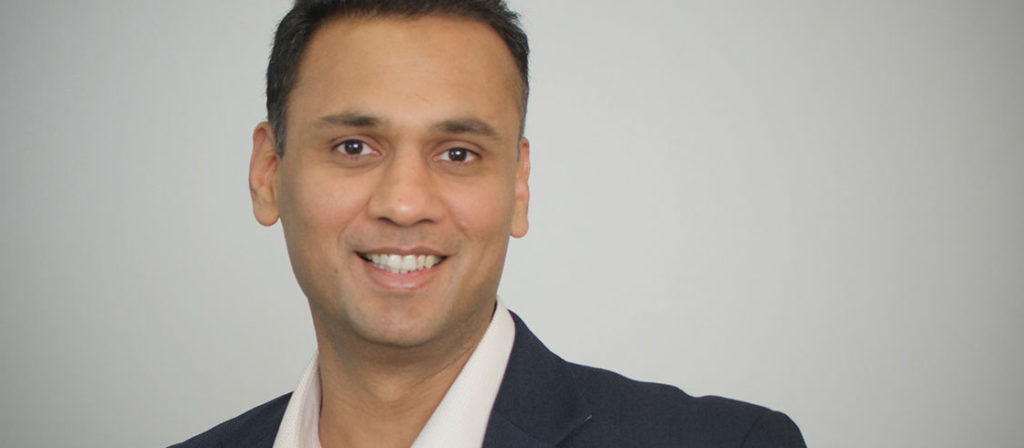 SUMIT JAIN
Director, Strategic Pharmaceutical Sourcing
Road to Red Oak: I was a pharmacist in India. I came to the U.S. in 2002, joined the CVS Pharmacy Merchandising Team, then moved to Sourcing two years prior to Red Oak's formation. I've been here since the beginning.
Role at Red Oak: As a member of the Sourcing team, I work closely with suppliers to get the best value for our Parents. We manage thousands of products and there are a lot of moving parts in this industry.
Why Red Oak? The biggest thing for me was that, while Red Oak is a startup, it has the backing of two large healthcare companies. I wanted to have the experience of building a company, but with the security and stability of the Parents.
Most valuable skills: Experience. Knowing the industry and understanding finance.
Tips for new hires: Take your time. Understand the needs of all stakeholders and remember that value isn't simply measured by lower prices.
GEORGE BOUDJOUK
Director, Strategic Pharmaceutical Sourcing
Road to Red Oak: I joined Red Oak after spending 15 years at CVS where I held numerous roles including Pharmacist, District Manager, and Regional Director of Acquisitions. The business side of Pharmaceuticals has always intrigued me and when I heard of Red Oak I jumped on the opportunity.  I put my name forward, interviewed for Director of Pharmaceutical Sourcing and was offered the role.
Role at Red Oak: I own the pharmaceutical supplier relationships for CVS and Cardinal Health – everything from negotiations to industry knowledge. We manage supply, deal with disruptions and negotiate contracts to make sure patients and providers have the generics they need at the best value.
Why Red Oak? We have a very close knit group. We collaborate every day and we take time as a team to celebrate our successes.  In procuring pharmaceuticals, I know that we make a difference in improving drug access for our patients.
Most valuable skills: Being a pharmacist – having a strong knowledge of pharmaceuticals – and my experience with negotiations and relationship building. At CVS, in my last role, I essentially built relationships with independent pharmacy owners and brought their businesses over to CVS.  I then worked with the store teams to transition the business over and make it as smooth as possible for the patients and the store teams.
Tips for new hires: There's definitely a diminished amount of red tape here. If you want action, you can make it happen pretty swiftly. We have the luxury of having our leadership right down the hallway.
RICK SULLIVAN
Director, Strategic Pharmaceutical Sourcing
Road to Red Oak: I did my MBA at Boston University. One of my classmates told me about the position. Before my MBA, I worked in the healthcare field. I wanted to get into pharmaceuticals and I jumped at the chance to work for a company associated with CVS and Cardinal Health.
Role at Red Oak: I help support the day-to-day operations for the sourcing team. I do a lot of work with discontinuations. If a Red Oak supplier discontinues a generic drug, my team and I manage the process of finding alternative supplies to ensure that CVS and Cardinal Health customers continue to have access to affordable medications.
Biggest Contribution: Making sure everything is running smoothly for the sourcing team. I also help integrate new acquisitions from parent companies. I've been involved with bringing OmniCare (acquired by CVS in May 2015), Target Pharmacies (acquired by CVS in December 2015) and The Harvard Drug Group (acquired by Cardinal Health in June 2015) onto the Red Oak program.
Best Work Day Ever: Going out to visit the teams at both CVS and Cardinal Health and walking through the work Red Oak has done to improve the process of bringing pharmaceuticals to market and maintaining consistent supply.
BRYAN HAWORTH
Senior Manager, Strategy & Analytics
Road to Red Oak: I was in consumer finance doing credit risk analysis for Capital One prior to joining Red Oak. I saw this job opportunity on LinkedIn, sent in a resume and got the job.
Role at Red Oak: I analyze the impact of major market events like changes in the market, regulatory changes, and supply interruptions – really anything that has an impact on Red Oak or our parent companies.
Why Red Oak? I wanted an analytical challenge. When I interviewed at Red Oak, I was so impressed by the quality of the people. The combination of challenging work, smart people and the fact that Foxborough is a beautiful little town is what brought me here.
Biggest Contribution: Staying on top of the news and always seeing the big picture. I make sure our sourcing team has the information they need when they sit down with supplier partners.
Best Work Day Ever! We had the opportunity to present to the Red Oak board. The more senior members of the team ultimately presented, but my colleagues and I played a large role in putting the presentation together. It was very fulfilling to have that level of leadership visibility.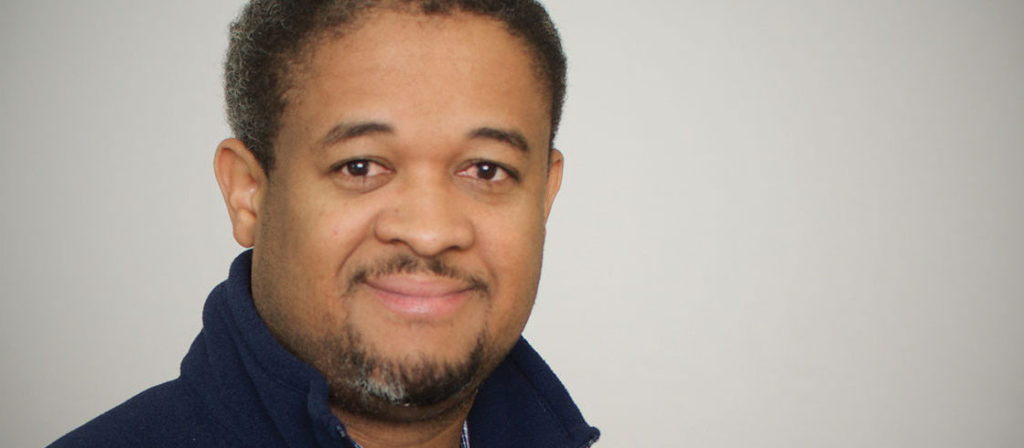 GUY JOACHIM
Manager, Information Technology
Road to Red Oak: I previously worked at Cardinal Health. I was brought over to help Red Oak install their infrastructure and never left.
Role at Red Oak: I'm the IT guy. I do everything related to IT – from phones to networking to security. I'm it.
Why Red Oak? I'm on a small team, so I'm more involved with things and part of the whole decision-making process. Also, no one is title-driven here. Everyone is approachable and part of the team.
Biggest Contribution: I bring new technologies and tools to the company with the goal of improving our operations.
Best Work Day Ever! Every day is the best work day ever. On my day off, I still come in. I just love what I do.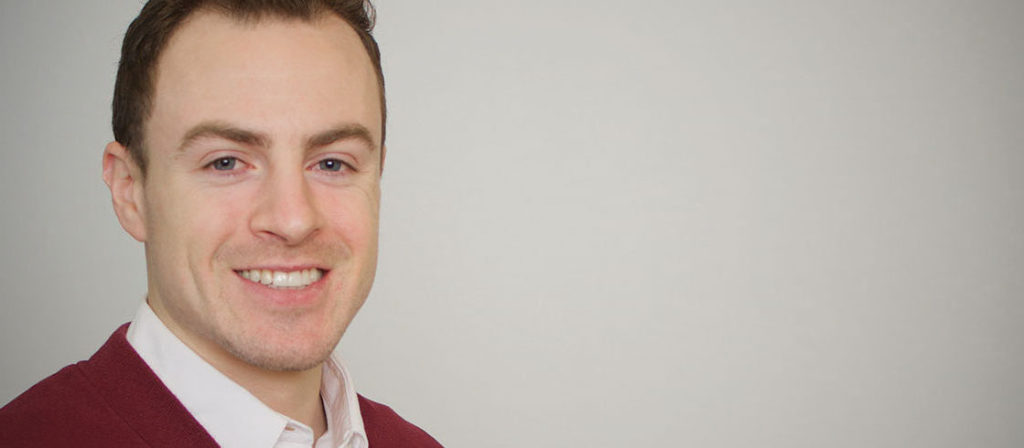 JARED MOREAU
Manager, Operations
Road to Red Oak: My first job out of college was with EMC, a data storage company. I was a pricing analyst there. A recruiter reached out to me and I thought it was a great opportunity. I took a little bit of a risk, but it's definitely paid off.
Role at Red Oak: As a Manager of Operations, I'm on the front line of Red Oak's correspondence with CVS and Cardinal.  We are in constant contact working on various projects and contracts, and problem-solving day-to-day issues.  I also manage inventory initiatives and Cardinal Health's repack business.
Why Red Oak? It's a great industry to be in. I learn new things every day. And the industry's only growing. That was a big part of why I came here. Also, everyone here is great to work with. Everyone has such varied backgrounds; it's great.
Biggest Contribution: I feel like it's the day-to-day… understanding the opportunities and finding the best ones.
Favorite Lunch Spot: Mansfield Deli has great sandwiches.
MEGAN FEENEY
Manager, Finance
Road to Red Oak:  I was an FP&A supervisor for a telecom company and I was interested in changing industries while still using the skills I had learned in my previous role.  I came to Red Oak to learn the generic pharmaceutical industry and haven't looked back!
Role at Red Oak: I was recently promoted from Senior Analyst to Manager on the FP&A team.  Now I manage the monthly forecast and annual budget for Cardinal Health and help with CVS reporting as needed.
Best Work Day Ever: Founder's Day which is an annual, off-site celebration of the founding of Red Oak.  It is a great opportunity to get to know coworkers outside of the office while enjoying the day.
Best Tip for New Hires: Be patient in learning the role and industry.  Make sure to ask a lot of questions and interact with everyone.  We are a small company and making personal connections with coworkers is very important.
Personal Passion: Country music and attending concerts.
CASEY SALOPEK
Manager, Strategic Pharmaceutical Sourcing
Road to Red Oak: I came from IT at Cardinal Health. I was looking for something outside my comfort zone and thought sourcing was an interesting way to go. Initially, I started looking at Cardinal Health. Then, I attended a Lunch & Learn and found out about Red Oak.
Role at Red Oak: I recently moved from Sr. Analyst on the Operations team to Sr. Analyst for Sourcing. I'll be working more closely with suppliers to make sure continuity of supply is there. They've trusted me to step into this new position, which has a whole new set of responsibilities.
Why Red Oak? Working at a smaller company really piqued my interest. It's dynamic, fast-paced and rewarding. Supply continuity is challenging…and fun. The amount of fire drills because of issues with recalls can get a little hectic. You never know what's gonna come your way. You gotta be on your toes.
Best Tip for New Hires: Be collaborative. We definitely have an environment where working together works well.
Favorite Work Perks: The people I work with. We work hard, but we have these great events. We just had a Chili Cook-off. There's also great sushi around here and Happy Hours at Patriot Place are a lot of fun.
Personal Passion: I'm sort of a dare devil. I jump out of planes.
JERRICA SMITH
Sr Analyst, Strategic Pharmaceutical Sourcing
Road to Red Oak: Prior to joining the Red Oak team, I worked at Cardinal Health for 5 years in multiple departments.  My last role was on the finance operations team and I was interested in learning more about sourcing.  My boss recommended Red Oak and I thought it would be a great fit.
Role at Red Oak: My focus is making sure that when a customer needs a product they can get it from either of our parents.  I also communicate any discontinuation of a product to our sourcing directors so they can ensure continuity of care.
Why Red Oak? I love fast-paced environments.  There's never a shortage of information to learn or opportunities to be involved.
Most Valuable Skill: Accountability.
Best Tip for New Hires: Be present, listen, and ask questions.  Give yourself time to understand what is really happening and don't be afraid to speak up.