When employees are asked what they like most about Red Oak, virtually everyone in the company says, "The People."
We are a diverse group of individuals – over 50 strong – who work together in innovative and unexpected ways to deliver value to our parent companies.
MATTHEW LEONARD
President
Matt Leonard is the President of Red Oak Sourcing, a 50/50 stand-alone joint venture between CVS Health and Cardinal Health. Matt also serves as the Chairman of Red Oak's Board of Directors. As one of the largest sourcers of generic pharmaceuticals in the U.S., Red Oak is responsible for securing a multi-billion dollar portfolio of generic drugs for CVS retail locations, Caremark mail-order facilities and the Cardinal Health pharmaceutical distribution network.
As Chairman and President, Matt oversees all aspects of Red Oak's business including managing day-to-day operations, setting and implementing Red Oak's strategic roadmap, managing its financial obligations, overseeing supplier relationships and coordinating and collaborating with Red Oak's stakeholders, CVS Health and Cardinal Health.
In addition to his responsibilities at Red Oak, Matt is Executive Vice President of Pharmaceutical Contracting, Purchasing and Managed Care for CVS Health. In this role, he leads strategy and operations for CVS Health's pharmaceutical purchasing program, which encompasses retail, mail, long-term care and specialty pharmacies. Matt is also responsible for relationships with pharmaceutical manufacturers and wholesalers and directs the trade strategy associated with CVS Health's commercial, government and health plan customers, as well as Medicare Part D affiliates. In addition, he oversees CVS/Caremark's inventory management and procurement operations.
Matt currently serves on CVS Health's Enterprise Operating Committee and has also served on the Executive Committee of CVS Health's Pharmacy Benefits Management unit since 2011. He is a member of the Pharmaceutical Care Management Association (PCMA,) the National Association of Chain Drug Stores (NACDS) and the Rhode Island Pharmacists Association (RIPA.) He also serves on the board of trustees for the University of Rhode Island Foundation.
Matt earned his degree in pharmacy from the University of Rhode Island's College of Pharmacy and is a licensed pharmacist.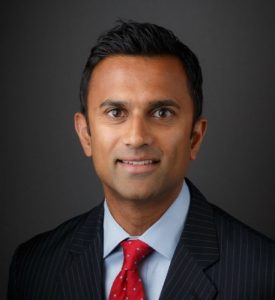 PUNIT PATEL
Vice President, Strategic Pharmaceutical Sourcing and Operations
Punit Patel is Vice President of Strategic Pharmaceutical Sourcing and Operations at Red Oak Sourcing. In his role at Red Oak, Punit manages all aspects of a multi-billion-dollar generic portfolio that serves the customers of CVS Health and Cardinal Health. His responsibilities include: developing the generic pharmaceutical portfolio strategy, budgeting and forecasting, developing the strategic direction for the sourcing organization, managing the brand to generic pipeline, complex negotiations, and managing executive relationships with over 140 generic pharmaceutical supply partners.
In addition, Punit is responsible for the Red Oak Operations team. Since Red Oak's inception the operations team has worked to ensure that Red Oak's internal sourcing processes are well integrated with CVS Health and Cardinal Health. The operations team spearheads communications and serves as experts on the generic pharmaceutical policies and strategic initiatives that ensure continuity of supply and impact CVS Health and Cardinal Health.
Punit joined Red Oak, as a Director of Pharmaceutical Sourcing. As a member of the Sourcing team, Punit drove supply continuity through tactical negotiations, supplier relationship management and product launch management.
Prior to joining Red Oak, Punit worked at Novartis Vaccines & Diagnostics where he served as U.S. Head of National, Federal Accounts and Market Access. Punit began his career at CVS Caremark and during his 12 years there, he progressed from Pharmacy intern to Director of Pharmacy Merchandising, where he had responsibility for brand pharmaceutical purchasing, returns, recalls, and PBM formulary access.
Punit is a licensed pharmacist who earned his Doctor of Pharmacy from Massachusetts College of Pharmacy and Allied Health Sciences.
DAVID COGLIANO
Vice President, General Counsel
David is a founding member of Red Oak Sourcing. Before Red Oak, David served as Senior Legal Counsel at CVS Health, where he worked with multiple business unit leaders in developing and implementing initiatives on various aspects of employment law and compliance. Before joining CVS, David was a shareholder at Davis, Malm & D'Agostine in Boston. He earned a Juris Doctor degree from University of Maine School of Law and a bachelor's degree from Bates College.
Road to Red Oak: I was a partner in a law firm in Boston. I'd been in private practice for over 15 years. I left the firm to go in-house at CVS Health. After several years there, I was offered the opportunity to go to Red Oak. My gut said, "Do it," so I did.
Role at Red Oak: I oversee virtually all of the legal matters that arise – the minutia and big deal things. The full gamut. That includes contracts with suppliers and vendors and interactions with government agencies and our parent companies. This is a highly regulated industry and everyone wants to know, "What does the lawyer say?"
Why Red Oak? Every day brings an interesting challenge and very rarely does my day go according to plan. This is one of the good things about Red Oak. Every day is different and unpredictable.
Management Style: I strive to be accessible – to be someone people can feel comfortable talking to. I try to be open to different ways of doing things. There's always two sides to every story. There's never just one way. I really try to listen to everyone.
Best known for: My favorite saying – "I'm living the dream" – and my love of Bruce Springsteen. I've been all around the world to see him.
Tips for new hires: Think differently. Challenge everything. The generics market is changing dramatically. Continuously challenging the status quo is essential to our success.
BRIAN COLBURN
Vice President, Strategy & Analytics, Human Resources
Prior to joining Red Oak, Brian was a Principal at Bain & Company, a global management consulting firm. In this role, he worked across a number of industries including health care, financial services, private equity, technology and industrial goods. In addition, Brian served as senior advisor to C-level executives on issues ranging from business strategy to operational performance improvement. Brian was also a leader in Bain's Results Delivery Practice, where he was recognized as an expert on large scale transformation programs.
Brian earned a bachelor's degree from Northeastern University and a Master's degree in Business Administration from The University of Chicago Booth School of Business.
Road to Red Oak: I spent seven years in management consulting at Bain. A former "Bainie" recruited me. I came because I wanted the opportunity to run, shape and grow a business.
Role at Red Oak: I run Strategy & Analytics and HR, so I have both outward- and inward-facing responsibilities. I help shape the direction and course of the business and I help make sure we've got the world-class talent we need to turn strategy into reality.
Why Red Oak? One of the things I like most about Red Oak is that, for better or for worse, you own it all. Everything from how we provide professional development to developing the strategic plans that will help us maximize market opportunities one-to-three years out. Also, there's a camaraderie here that's evident the minute you walk in the door.
Management Style: I'm really decisive. I'm very much an 80-20 type thinker, which is typical of consultants. I look for really good – but not perfect – information and data, then I move really quickly. I always say, "Don't let perfect be the enemy of good."
Best known for: Being able to distill difficult, complex problems into simple ideas and frameworks.
Tips for new hires: I think the first three to six months is all about learning. I always tell new hires, "Don't feel like you have to add value instantly. Your job right now is to be a sponge."
SCOTT DECKER
Vice President, Business Support

Before joining Red Oak, Scott was Vice-President of Strategic Sourcing, Generic Pharmaceuticals for Cardinal Health. Scott began his career at Cardinal Health in 1998 in Finance. He served as Vice-President of Finance for Cardinal Health's Generic Business Unit, prior to taking on responsibility for generic sourcing. Scott also held an executive position at The Ohio Company before joining Cardinal Health.
Scott holds a Bachelor's degree from Capital University and is a Certified Public Accountant. He is a member of both the American Institute and Ohio Society of CPAs. Since 2002, Scott has also served on the Central Ohio Board of Directors of the Arthritis Foundation.
Road to Red Oak: I ran the generic sourcing program at Cardinal Health. I was part of the early planning discussions and negotiations for the Red Oak joint venture. I then became one of Red Oak's founding members.
Role at Red Oak: I've had my hand in generics in some capacity or another since my first day at Cardinal Health in 1998. My years of leading finance and running the generic sourcing program, combined with my wholesaler experience, has given me a strong background in the industry. My role at Red Oak reflects this. I help manage operations and business strategy for the company.
Why Red Oak: Building a company from scratch and leaving your mark on the generic industry? Who could pass up an opportunity like that?
Management style: I'm pretty "hands-off." I let my team do their thing and make their own decisions. I expect them to keep me informed though and use me to problem solve. I'm here to help them. If I see something running astray, I step in.
Best known for: Bringing a sense of calm to intense situations.
Tips for new hires: Be open. Be patient. Be ready to learn. Ask questions. Ask questions. Ask questions. That's how we know you're engaged and connecting the dots.