When employees are asked what they like most about Red Oak, virtually everyone in the company says, "The People."
We are a diverse group of individuals – over 50 strong – who work together in innovative and unexpected ways to deliver value to our parent companies. Get to know a few of our talented team members… and check back periodically to meet more.
CHRISSIE LANDRIGAN
Director, Data Management
Road to Red Oak: I was working in healthcare in Boston and looking for a change. I was casually keeping my eye out for jobs and I stumbled upon this new startup opportunity. I interviewed, then took a leap of faith. And, it happens to be something that I absolutely love.
Role at Red Oak: My team is responsible for data management as well as contract validation, administration and execution.
Why Red Oak? It's very dynamic. There's always something happening. The days go by very quickly and it's fun. That's what I love about it. That and the people on my team.
Biggest Contribution: I helped build and now manage a custom application that basically "marries" the data from our two parent companies. It lets our sourcing team quickly query, review and then use data.
Best Work Day Ever! Any day we can resolve an issue for our parent companies or help our sourcing team get more out of the data. We have a lot of "ah-ha moments" around here. They're very rewarding.
BRYAN HAWORTH
Sr. Manager, Strategy & Analytics
Road to Red Oak: I was in consumer finance doing credit risk analysis for Capital One prior to joining Red Oak. I saw this job opportunity on LinkedIn, sent in a resume and got the job.
Role at Red Oak: I analyze the impact of major market events like changes in the market, regulatory changes, and supply interruptions – really anything that has an impact on Red Oak or our parent companies.
Why Red Oak? I wanted an analytical challenge. When I interviewed at Red Oak, I was so impressed by the quality of the people. The combination of challenging work, smart people and the fact that Foxborough is a beautiful little town is what brought me here.
Biggest Contribution: Staying on top of the news and always seeing the big picture. I make sure our sourcing team has the information they need when they sit down with supplier partners.
Best Work Day Ever: We had the opportunity to present to the Red Oak board. The more senior members of the team ultimately presented, but my colleagues and I played a large role in putting the presentation together. It was very fulfilling to have that level of leadership visibility.
KINGA KERR
Manager, Operations
Road to Red Oak: I came from Hill Holiday Advertising in Boston. I was an operations analyst there. One of my friends worked at Red Oak. There was an opening and she thought it would be a great opportunity for me.
Role at Red Oak: I used to support the sourcing team as a senior analyst, running finance statistics that serve as kind of a starting point for deals. Today, I'm in operations where I'm more in touch with our parent companies. I help out on launches, acquisitions and supply disruptions.
Why Red Oak? I've never worked in generics before. The industry is fascinating, exciting and dynamic. Every day presents a different challenge that I find interesting and engaging. The people and culture here make going to work really enjoyable.
Best Work Day Ever! I was working directly with our VP of Sourcing. We had a situation and we were running different scenarios. I was able to see more sides of the business than I am normally exposed to, which was exciting.
Favorite thing to do in Foxborough: My family and I spend a lot of free time at the YMCA. We go for swim lessons and basketball.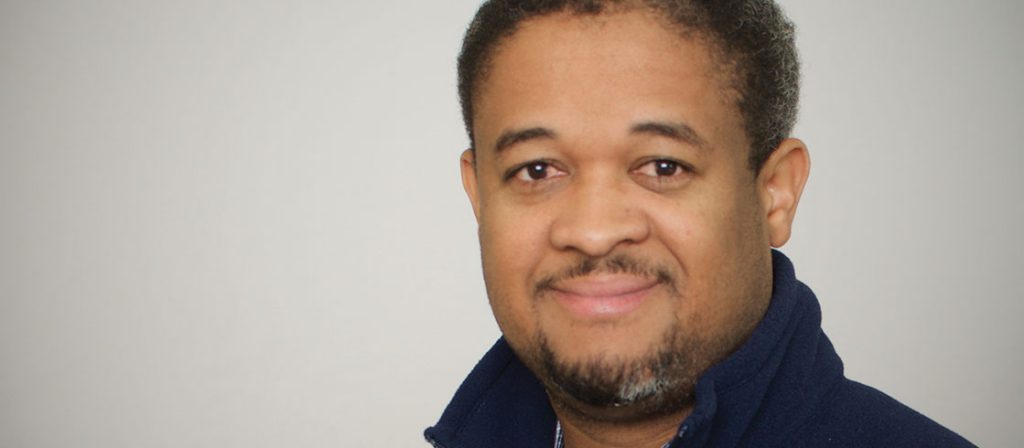 GUY JOACHIM
Manager, IT
Road to Red Oak: I previously worked at Cardinal Health. I was brought over to help Red Oak install their infrastructure and never left.
Role at Red Oak: I'm the IT guy. I do everything related to IT – from phones to networking to security. I'm it.
Why Red Oak? I'm on a small team, so I'm more involved with things and part of the whole decision-making process. Also, no one is title-driven here. Everyone is approachable and part of the team.
Biggest Contribution: I bring new technologies and tools to the company with the goal of improving our operations.
Best Work Day Ever! Every day is the best work day ever. On my day off, I still come in. I just love what I do.