Our Strategic Pharmaceutical Sourcers
When employees are asked what they like most about Red Oak, virtually everyone in the company says, "The People."
We are a diverse group of individuals – over 50 strong – who work together in innovative and unexpected ways to deliver value to our parent companies.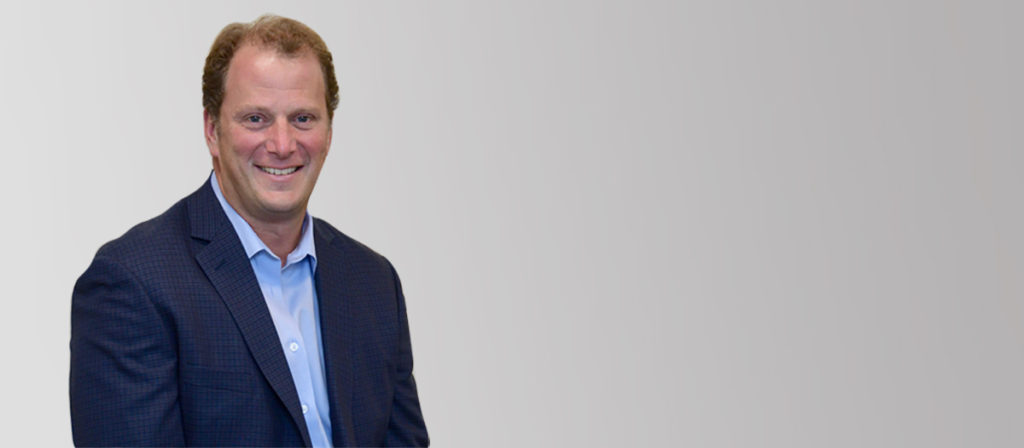 CHARLES (CHUCK) RUBIN
Sr. Director, Strategic Pharmaceutical Sourcing
Road to Red Oak: Prior to joining Red Oak, I spent nearly ten years working as a management consultant in retail and government. I left consulting to join CVS Health as part of a three-person team that managed its generic procurement portfolio. When Red Oak was formed as a joint venture between CVS Health and Cardinal Health, I was asked to join the team as one of its founders.
Role at Red Oak: My role at Red Oak covers two areas of responsibility. I am engaged in the oversight and management of the Red Oak portfolio. This includes setting strategic priorities for the team, conducting product negotiations and managing partner relationships. I also lead the Red Oak team which manages the operational aspects and the relationships between Red Oak and our parent companies.
Why Red Oak? I believe that what we do at Red Oak is important. It's fast paced and the stakes are high for both CVS Health and Cardinal Health. However, beyond the aspects of driving a successful business, we are ensuring access to affordable and safe medications. That's a big deal to me. There are millions of people who rely on CVS Health and Cardinal Health for their prescription drugs every day. What we do at Red Oak is directly connected to helping those people stay healthy and maintain their quality of life.
Most valuable skills: Being an effective communicator; the ability to build relationships and to manage conflict; being able to see the patterns in the noise. The art of what we do is to make sure that the hundreds of tactical actions we take every day, support a broader strategic purpose.
Tips for new hires: First, be curious and stay curious. This is a dynamic marketplace that is endlessly nuanced. The more you understand, the more you question, the more opportunities you will discover. Second, get on the team! We like people with a good-natured competitiveness, a willingness to help, and a sense of humor. We compete hard, but the best part of working here is that several times a day you will hear groups of people break out laughing.
MIKE SHEA
Sr. Director, Strategic Pharmaceutical Sourcing
Road to Red Oak: I began my career at CVS Health, when the chain was much smaller. I started out as a licensed pharmacist, then worked my way up through the organization managing various merchandising programs, initiatives and integrations as CVS grew. Ultimately, I landed in generic pharmaceuticals. The market was changing rapidly and when the opportunity to join Red Oak came up, I took it. It was the best decision I ever made.
Role at Red Oak: I am a leader of the Red Oak sourcing team. I help manage our generics portfolio as well as our business relationships with over 140 supply partners.
Why Red Oak? Generics play an extremely important role in healthcare and I know the work we do every day at Red Oak ensures people have access to thousands of life-saving, cost-effective medications.
Most valuable skills: Over 20 years of experience within Retail Pharmacy and generic pharmaceuticals has given me extensive knowledge of the generics business in the U.S., including the generics pipeline, the FDA approval processes and the ever-evolving generics market.
Tips for new hires: Think strategically. Seek a role model. Ask a lot of questions. Be open to new ideas. Challenge the status quo. Work hard to build strong relationships with your colleagues and constituents throughout your career.
GEORGE BOUDJOUK
Director, Strategic Pharmaceutical Sourcing
Road to Red Oak: I joined Red Oak after spending 15 years at CVS where I held numerous roles including Pharmacist, District Manager, and Regional Director of Acquisitions. The business side of Pharmaceuticals has always intrigued me and when I heard of Red Oak I jumped on the opportunity. I put my name forward, interviewed for Director of Pharmaceutical Sourcing and was offered the role.
Role at Red Oak: I own the pharmaceutical supplier relationships for CVS and Cardinal Health – everything from negotiations to industry knowledge. We manage supply, deal with disruptions and negotiate contracts to make sure patients and providers have the generics they need at the best value.
Why Red Oak? We have a very close knit group. We collaborate every day and we take time as a team to celebrate our successes. In procuring pharmaceuticals, I know that we make a difference in improving drug access for our patients.
Most valuable skills: Being a pharmacist – having a strong knowledge of pharmaceuticals – and my experience with negotiations and relationship building. At CVS, in my last role, I essentially built relationships with independent pharmacy owners and brought their businesses over to CVS. I then worked with the store teams to transition the business over and make it as smooth as possible for the patients and the store teams.
Tips for new hires: There's definitely a diminished amount of red tape here. If you want action, you can make it happen pretty swiftly. We have the luxury of having our leadership right down the hallway.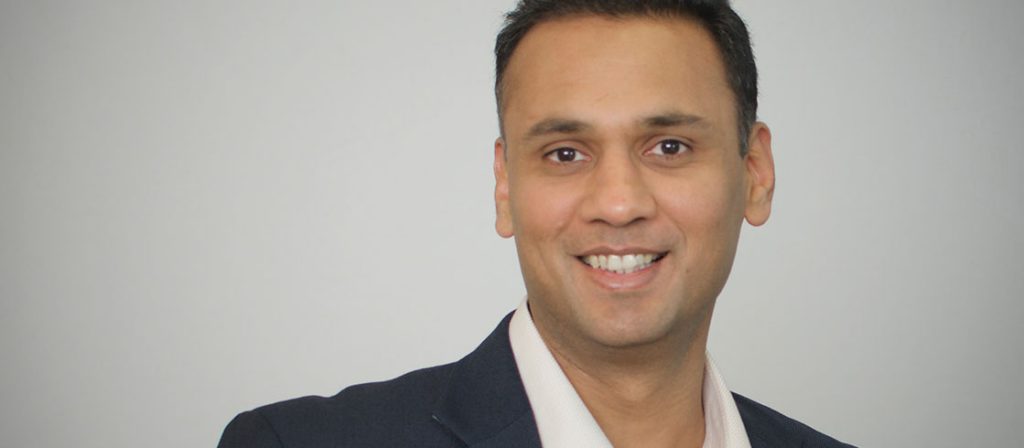 SUMIT JAIN
Director, Strategic Pharmaceutical Sourcing
Road to Red Oak: I was a pharmacist in India. I came to the U.S. in 2002, joined the CVS Pharmacy Merchandising Team, then moved to Sourcing two years prior to Red Oak's formation. I've been here since the beginning.
Role at Red Oak: As a member of the Sourcing team, I work closely with suppliers to get the best value for our Parents. We manage thousands of products and there are a lot of moving parts in this industry.
Why Red Oak? The biggest thing for me was that, while Red Oak is a startup, it has the backing of two large healthcare companies. I wanted to have the experience of building a company, but with the security and stability of the Parents.
Most valuable skills: Experience. Knowing the industry and understanding finance.
Tips for new hires: Take your time. Understand the needs of all stakeholders and remember that value isn't simply measured by lower prices.
CAROLINE PFLUEGER
Director, Strategic Pharmaceutical Sourcing
Road to Red Oak: I was Director of Supply Chain Operations at Sephora in San Francisco for 3 years. I had previously worked in consulting with Chuck Rubin, a Red Oak strategic pharmaceutical sourcer. We're wired similarly and had kept in touch, so I knew he loved his job at Red Oak. I wasn't thinking of leaving San Francisco, but Chuck encouraged me to interview and I was really impressed with everyone as well as the unique opportunity, so I took the jump.
Role at Red Oak: I work with suppliers every day, negotiating deals, and it's all about the relationships. It's a very collaborative environment, which is helpful because I can be working on large, complex deals with supplier partners and it's great to know there's a team of industry experts along-side me, especially as I'm new to the pharmaceutical industry.
Why Red Oak? Red Oak has the feel of a startup with the backing and stability of two Fortune 20 companies, which is the perfect combination for me. I love the challenge of working in a fast-paced industry. Plus, I get to live in Boston, which is another great city.
Most valuable skill: Listening.
Tips for new hires: Don't let your ego get in the way. Ask questions. A lot of them.
RICK SULLIVAN
Director, Strategic Pharmaceutical Sourcing
Road to Red Oak: I did my MBA at Boston University. One of my classmates told me about the position. Before my MBA, I worked in the healthcare field. I wanted to get into pharmaceuticals and I jumped at the chance to work for a company associated with CVS and Cardinal Health.
Role at Red Oak: I help support the day-to-day operations for the sourcing team. I do a lot of work with discontinuations. If a Red Oak supplier discontinues a generic drug, my team and I manage the process of finding alternative supplies to ensure that CVS and Cardinal Health customers continue to have access to affordable medications.
Biggest Contribution: Making sure everything is running smoothly for the sourcing team. I also help integrate new acquisitions from parent companies. I've been involved with bringing OmniCare (acquired by CVS in May 2015), Target Pharmacies (acquired by CVS in December 2015) and The Harvard Drug Group (acquired by Cardinal Health in June 2015) onto the Red Oak program.
Best Work Day Ever: Going out to visit the teams at both CVS and Cardinal Health and walking through the work Red Oak has done to improve the process of bringing pharmaceuticals to market and maintaining consistent supply.
CASEY SALOPEK
Manager, Strategic Pharmaceutical Sourcing
Road to Red Oak: I came from IT at Cardinal Health. I was looking for something outside my comfort zone and thought sourcing was an interesting way to go. Initially, I started looking at Cardinal Health. Then, I attended a Lunch & Learn and found out about Red Oak.
Why Red Oak? Working at a smaller company really piqued my interest. It's dynamic, fast-paced and rewarding. Supply continuity is challenging…and fun. The amount of fire drills because of issues with recalls can get a little hectic. You never know what's gonna come your way. You gotta be on your toes.
Role at Red Oak: I recently moved from the Operations team to the Sourcing team. I'll be working more closely with suppliers to make sure continuity of supply is there. They've trusted me to step into this new position, which has a whole new set of responsibilities.
Tips for New Hires: Be collaborative. We definitely have an environment where working together works well.
Favorite Work Perks: The people I work with. We work hard, but we have these great events. We just had a Chili Cook-off. There's also great sushi around here and Happy Hours at Patriot Place are a lot of fun.
Personal Passion: I'm sort of a dare devil. I jump out of planes.