When employees are asked what they like most about Red Oak, virtually everyone in the company says, "The People."
We are a diverse group of individuals – over 50 strong – who work together in innovative and unexpected ways to deliver value to our parent companies. Get to know a few of our talented team members… and check back every quarter to meet more.
JISI GUO
Sr. Analyst, Strategy & Analytics
Road to Red Oak: I started as a research analyst at a consulting firm after completing my undergraduate at NYU Stern Business School. After three years in the consulting world, I developed a strong interest in healthcare. After a conversation with the Red Oak recruiting group, I felt great synergy with the team and extreme enthusiasm about the company's culture.
Role at Red Oak: I am responsible for supporting the team with analytic requests and strategic initiatives. I also analyze data sets and conduct market research.
Why Red Oak? Red Oak has an incredible coaching and team culture. Every time I hit a roadblock, I can always approach someone on the team to get a different perspective. Red Oak also has many internal training opportunities that promote both intellectual and interpersonal development.
Biggest Contribution: I learned SQL from scratch and was able to build a dashboard that dramatically reduces the time it takes to analyze data and provide insights to decision makers.
Best Work Day Ever! One of the best days so far was when I successfully delivered a series of training sessions for the directors in the company on how to use the dashboards that our team built.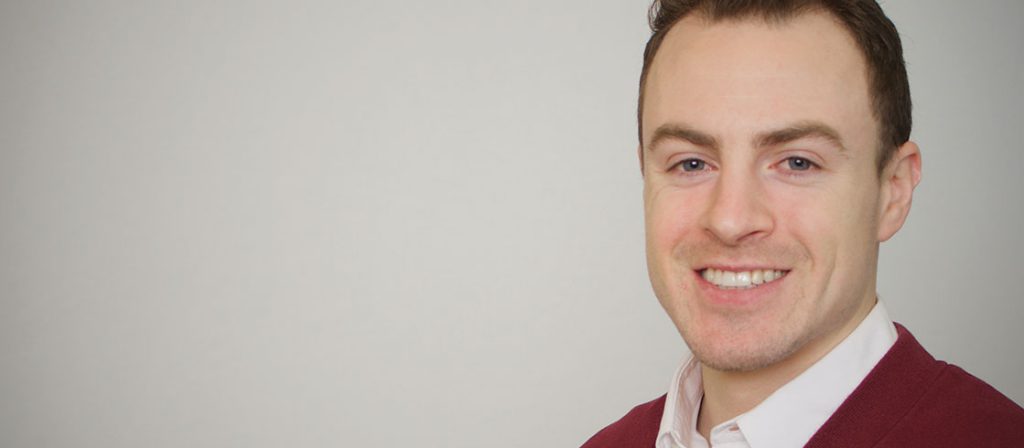 JARED MOREAU
Sr. Analyst, Operations
Road to Red Oak: My first job out of college was with EMC, a data storage company. I was a pricing analyst there. A recruiter reached out to me and I thought it was a great opportunity. I took a little bit of a risk, but it's definitely paid off.
Role at Red Oak: I help the sourcing team evaluate opportunities in our generic portfolio. I also help the finance team with forecasting and reporting.
Why Red Oak? It's a great industry to be in. I learn new things every day. And the industry's only growing. That was a big part of why I came here. Also, everyone here is great to work with. Everyone has such varied backgrounds; it's great.
Biggest Contribution: I feel like it's the day-to-day…understanding the opportunities and finding the best ones.
Favorite Lunch Spot: Mansfield Deli has great sandwiches.
KINGA KERR
Manager, Operations
Road to Red Oak: I came from Hill Holiday Advertising in Boston. I was an operations analyst there. One of my friends worked at Red Oak. There was an opening and she thought it would be a great opportunity for me.
Role at Red Oak: I used to support the sourcing team as a senior analyst, running finance statistics that serve as kind of a starting point for deals. Today, I'm in operations where I'm more in touch with our parent companies. I help out on launches, acquisitions and supply disruptions.
Why Red Oak? I've never worked in generics before. The industry is fascinating, exciting and dynamic. Every day presents a different challenge that I find interesting and engaging. The people and culture here make going to work really enjoyable.
Best Work Day Ever! I was working directly with our VP of Sourcing. We had a situation and we were running different scenarios. I was able to see more sides of the business than I am normally exposed to, which was exciting.
Favorite thing to do in Foxborough: My family and I spend a lot of free time at the YMCA. We go for swim lessons and basketball.
TONY VERHOREVOORT
Director, Strategy & Analytics
Road to Red Oak: Before coming here, I spent eight years at Cardinal Health, most recently as the Director of Strategy for the Generics Group. I've been working at Red Oak since day one. I also worked on the team that analyzed the Red Oak business deal for almost a year before leading up to the launch of Red Oak.
Role at Red Oak: I oversee the team that is responsible for decision analytic support, market and competitive intelligence and pipeline monitoring. We do everything from market analysis to dashboard creation and decision tool building.
Why Red Oak? I knew the opportunity could be significant. I knew it would be a great development opportunity for me personally. Also, I really enjoy the team as a whole, the constant problem solving and the generic market. It's never boring here. That was a big draw for me.
Biggest Contribution: There's an awful lot of information out there. My team and I get the information and insights to others in the organization so they can make better decisions faster.
Favorite Lunch Spot: Mansfield Deli. I love the Maple Melter; grilled chicken with Vermont syrup glaze and Vermont Cheddar.